Exclusive access and X% off [Winery Pack or Item Offer]
complimentary storage with Underground Cellar, the industry's most innovative wine storage solution and marketplace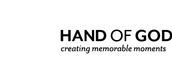 X [UNDERGROUND CELLAR] (link to UC Landing Page)
How it works:
1) Email us the bottles you would like to order here with the message "Store with Underground Cellar".
2) We will send you a link to purchase the bottles.
3) Your wine will be sent to your personal wine locker ("CloudCellar'') and will be available to view and manage online within 48 hours of purchase.
4) When you're ready to enjoy your wines, ship them on-demand using Underground Cellar's website. 12 bottles always ship free nationwide.
5) Rest at ease - All wine is stored and fully insured in Underground Cellar's temperature-controlled facility in Napa Valley.
Looking forward to hearing from you!