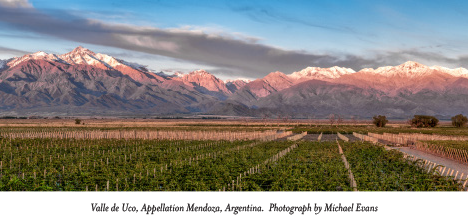 UCO VALLEY
The Valle de Uco, home to Sobremesa Vineyard, is one of the finest viticultural regions in all of Argentina. It is located southwest of Mendoza City, surrounded by Cordon del Plata at the foot of the Andes. With an average of 57ºF, the Uco Valley rises 2,900 – 3,900+ feet above sea level. The combination of high elevation, alluvial soils, irrigation sourced from the Andes Mountains, 250+ annual sunny days, little rain and vast temperature differences between day and night are all conducive to growing superior quality wine grapes. These important climatic and geographical elements provides excellent fruit ripening, concentration and textures resulting in wines that are deep in color, intense in aromas and rich in flavors. Traditionally, the varieties grown in this area are Semillón and Malbec, with Bonarda and Barbera in a smaller amounts.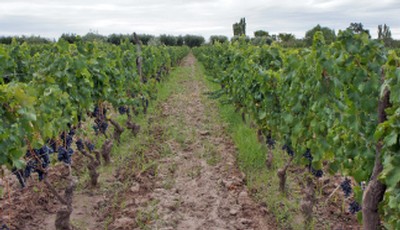 MAIPÚ
The Maipú region, located about 10 miles east of Mendoza City, also has a huge concentration of wineries and vineyards. The most popular varietals produced are Malbec, Cabernet Sauvignon and Chardonnay, though many other varietals thrive in the dry, continental climate that is caused by dry winds coming from the Andes mountain range to the west. The twelve subregions of Maipú are Coquimbito, Cruz de Piedra, Fray Luis Beltrán, General Gutierrez, General Ortega, Las Barrancas, Lunlunta, Luzuriaga, Maipú, Rodeo del Medio, Russell, and San Roque.
Annual rainfall is very slight--less than 8 inches per year--and temperatures range from 15° F. in the winter to 108° F. in the summer, similar to Eastern Washington's viticultural areas. Maipu's elevation, however, is higher--2480 feet above sea level--about 1000 ft higher than the Red Mountain AVA in Eastern Washington. The Mendoza river, now completely dry, crosses through the southern area of Maipu.