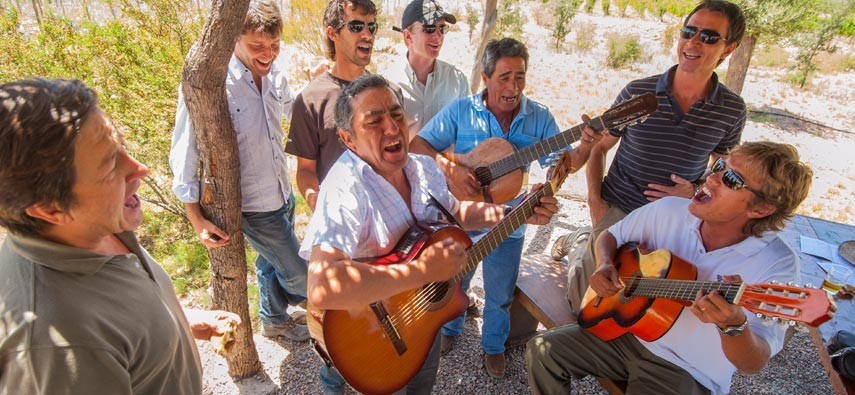 IN TIMES LIKE THIS,
WHO COULDN'T USE SOME HAND OF GOD!
With, during Covid, we made the difficult decision not to make more wine. We are currently assessing our next steps. In the meantime, we are low on inventory and and encourage you to take advantage of the little wine left. While it is all tasting great with the age on them, the Old Vine Malbec is a particular treat RIGHT NOW. For those buying a case or more, pls email us and I will be happy to extend a special offer. Your interest and patronage are deeply appreciated. Salud!
What about a private wine tasting experience?

We are now scheduling Hand of God Private Wine Tastings. Covid doesn't mean we stop sharing our wine with family, friends and colleagues.
More information and details on our events page here.
WINE CLUB STATUS UPDATE:
Currently, our 50/50 Sobremesa Wine Club has reached the maximum number of members but the Stolen Horse Wine Club is still open and limited to 200 members as well!
If a member drops out of Sobremesa, we make it available to Stolen Horse Club Members.
In addition if you have any questions, feel free to reach out to El Jefe, Jon.
Creating Memorable Moments
A boutique winery from Argentina's most highly-rated and acclaimed winemaker, Santiago Achával and Seattle Entrepreneur Jon Staenberg, formed by a shared passion for unique wines of extraordinary quality.
Join us for tasting events, wine feastials, gourmet wine paired dinners with some of the premier chefs in Seattle and San Francisco. Please sign up for the newsletter to remain up to date with all of our events and to locate your favorite wines in your city.
If you are planning a special event or business gathering, we offer a fabulous event space in Pioneer Square, Seattle. Contact us for further details pertaining to our event servicing as well as Hand of God Wines Mobile, Corporate and Private Tastings.
- Hand of God Wines -
All wine is sold by Hand of God Wines. You must be of legal drinking age to purchase wine. To find out more about responsible consumption, visit the Foundation for Advancing Alcohol Responsibility and www.responsibility.org. You must be 21 years of age or older to purchase.

According to the Surgeon General, women should not drink alcoholic beverages during pregnancy because of the risk of birth defects. Consumption of alcoholic beverages impairs your ability to drive a car or operate machinery, and may cause health problems.