2010 Old Vine Malbec
92 pts Wine Spectator, 92 pts Wine Advocate, 91 pts Wine Enthusiast, 91 pts Tasting Panel Magazine
100% Malbec
What does "old vine" mean?
By industry standards, the term 'Old Vine' usually means a wine whose vines are 30-40 years old, for new world wines. Vinifera can live up to 120 years or more.
What was the winemaking process for the Old Vine Malbec?
The Old Vine Malbec was hand-harvested into small plastic bins, and then hand-sorted, and destemmed into one-ton open-top stainless steel fermenting tanks. Cold soak maceration was not warranted, nor any acid corrections, or sulfite additions. The only additions added during the fermentation process were DAP and F33 yeast. Caps were manually punched-down every three hours for a week, then down to three times a day for four days. Skins were pressed off in a pneumatic press to 1 bar. First press fraction was added to main wine, and the rest was discarded. The wine was monitored for two days during gross lees settlement, and then racked to 100% new French oak barrels. The wine stayed on the lees for 20 months and bottled without fining or filtering.
2010 Fingerprint Series Red Wine
92 pts Wine Spectator, 90 pts Wine Enthusiast, 89 pts Wine Advocate, Bronze Medal - SF Chronicle International Wine Competition
55% Malbec, 35% Syrah, 10% Petit Verdot
One of the goals of Hand of God is to showcase Argentina by blending the traditional with new ideas. This blend represents that. It is not the typical blend but is one that pleases from the beginning bouquet through the finish. It stands alone but pleasantly pulls flavors from the food. This is not your typical Malbec blend, it is unique, just like every fingerprint.
Malbec
Malbec is one of the original red Bordeaux varietals, and is widely planted throughout Argentina. Argentina's most highly rated Malbec wines originate from Mendoza's high altitude wine regions of Lujan de Cuyo and the Uco Valley, the latter of which is where our Sobremesa Vineyard is planted. This vineyard and others are located in the foothills of the Andes mountains between 2,800 to 5,000 feet (800m and 1500m) elevation.

Syrah
It is called Syrah in its country of origin, France, as well as in the rest of Europe, Argentina, Chile, Uruguay. The name Shiraz became popular for this grape variety in Australia and New Zealand. Syrah or Shiraz is a dark-skinned grape that primarily produces powerful red wines. Syrah is used as a singly produced varietal and also blended with others. General characteristics are high tannins, high acidity, blackberry, and dark chocolate. In hot climates, it brings out tones of liquorice and cloves.
Petit Verdot
A minor Bordeaux grape, but one by which many first-growth producers swear by. It is lean and leggy, with a good long time required for maturity. It has attracted attention among winemakers in the New World where it ripens more reliably and has been made into single varietal wine. When young, its aromas have been likened to banana and pencil shavings, whereas once it matures, there are strong tones of violet and leather.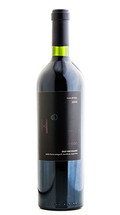 10% off case and mixed-case purchases. 15% percent off for our Sobremesa Circle members.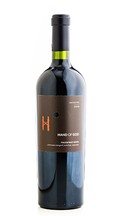 10% off case and mixed-case purchases. 15% percent off for our Sobremesa Circle members.